Welcome to Holy Cross. Ev. Lutheran Church
From Worship to Bible class; from Sunday School to Choir practice—we have many exciting things happening every week at Holy Cross, all centered around the gospel of Jesus Christ.
Check out our Calendar for a complete look at what is going on this week at Holy Cross.
---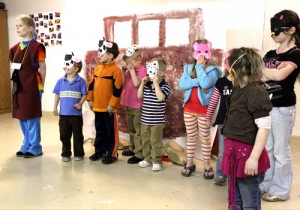 Peter tells us to "grow in the grace and knowledge of our Lord Jesus Christ" (2 Peter 3:18).
We have many opportunities to do just that at Holy Cross. Take a look at our Ministries for more information.
---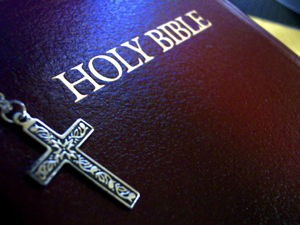 Holy Cross accepts and confesses all the canonical books of the Old and New Testaments as the inspired Word of God. We do not add, we do not subtract, and we do not change any of God's clear words as found in the Bible. We also agree in full with the confessions contained in the Book of Concord (1580) as a correct exposition of Christian doctrine, drawn from, and in full agreement with, the Holy Scriptures.
To learn more about what the Bible teaches, visit our Beliefs Page.
---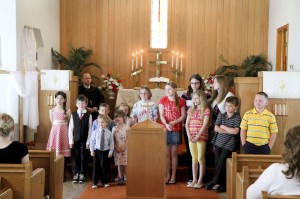 Worship is the beating heart of the Christian faith and an important part of life at Holy Cross. Our services include spoken words, singing, Bible readings, prayers, and a sermon.  We invite you to take part in the rich and vibrant tradition of Lutheran worship.
To learn more about our worship, please click on our Worship link. 
---
Holy Cross is a member of Wisconsin Evangelical Lutheran Synod (WELS).  The WELS has congregations throughout the country and in a handful of countries.  They operate four schools—two prep schools (Michigan Lutheran Seminary in Saginaw Michigan and Luther Preparatory School in Watertown, WI), one college (Martin Luther College in New Ulm, MN), and one theological seminary (Wisconsin Lutheran Seminary in Mequon, WI).
For more information on our Church and our Church body check out our About Us page or visit      their website.